NEWS
February 21th 2020: The Final Kill
Last august we decided to quit Collision after almost 20 years...

We want to thank all our friends, wives, girlfriends, children, bookers, all people that gave us beer, food, a place to sleep and of course all the bands we played with in this amazing adventure full of metal, grindcore and party all over Europe!

As a sweet goodbye we went to Toneshed Recording Studio in october to record our last mini album: "The Final Kill"! A fast, frantic and aggressive crossover between Grindcore and Thrash Metal... maybe our most intenste recording ever! "The Final Kill" will be released in april by Hammerheart Records. Artwork is done, like always, by Luis Sendón · Illustration & design. A cover bonustrack is added to the vinyl version! Check out the first song below, pre-orders will be online in the first week of march, so stay tuned!

Tracklist "The Final Kill":
1. Sweet Vermin
2. Intense Infestation
3. Shattered Glass And Severed Heads
4. Engine Of Extermination
5. Shell Shock Suicide
6. Frozen In Terror
7. Savage Executioner
8. Kill Yourself (S.O.D. cover, LP/Bandcamp bonustrack)

Cheers!


September 9nd 2019: Live & Unleashed
Our live album "Live & Unleashed" will be out at the end of this month! Recorded at Grind the Nazi Scum Festival and mixed by Toneshed Recording Studio. The artwork is done by Luis Sendón.

This contains 13 profesionally recorded and mixed songs that capture the atmosphere of this killer grindcore and death metal festival!

Order here: https://collisiongrind.bandcamp.com/album/live-unleashed


July 23nd 2019: Collision sunglasses
Killer Collision sunglasses! Your change to look cool this summer!
Get yours here!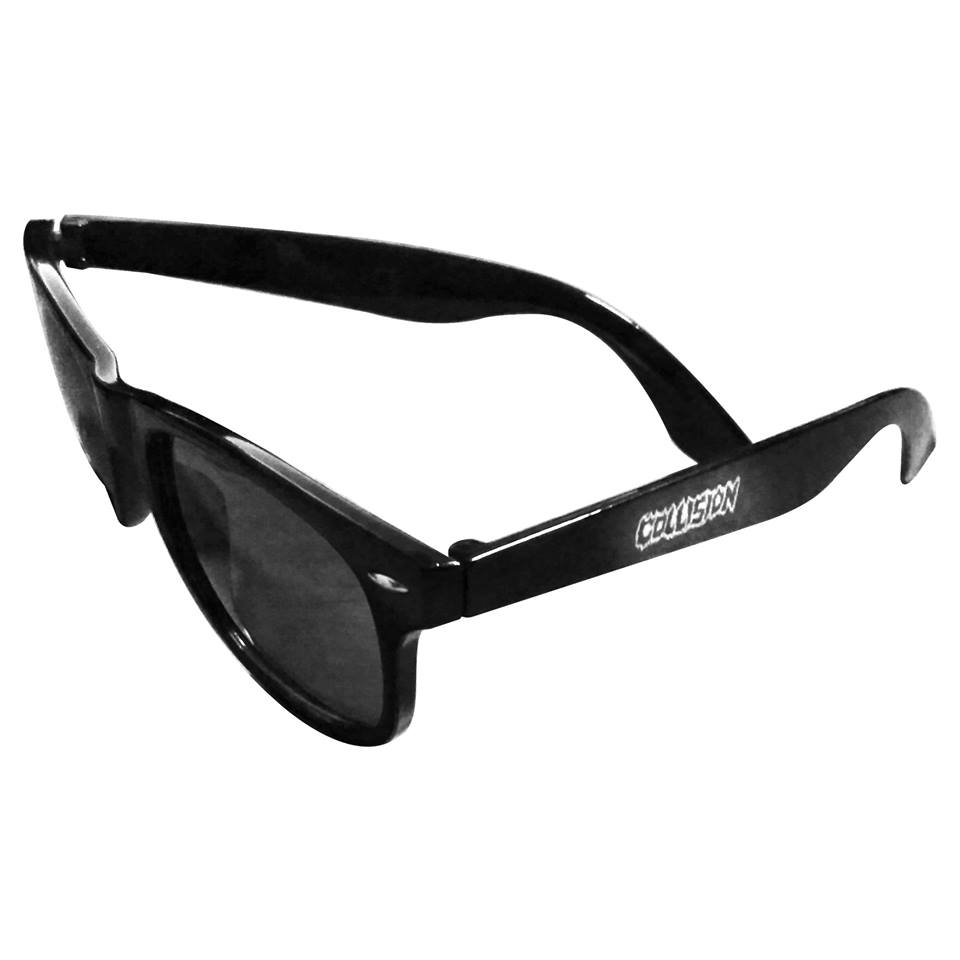 June 8th 2019: Live & Unleashed
Luis Sendón is working on the artwork for our upcoming live album "Live & Unleashed"! Recorded at Grind the Nazi Scum Festival and mixed by Toneshed Recording Studio... more info soon!


May 6th 2019: Previously unreleased song
During the recordings for "Satanic Surgery" one song didn't make it on the album, here is the previously unreleased studio outtake for "Contaminated Flesh"! Recorded by Toneshed Studio in May 2016!


December 21th 2018: Recap of the year!
Like every year, we will do a small recap from the band activities from this year! We only played 4 shows, but these were all killer. It started early this year with a small but killer show in Hengelo... in the spring we did a lot of km's when playing Outch Extreme Metal Festival and Grind the Nazi Scum Festival and we had the opportunity to open up for Municipal Waste in the hot summer!
In the mean time we worked on new songs for our upcoming fifth album! The plan is to record this somewhere in 2019. So stay tuned. But... the show at Grind The Nazi Scum was recorded very properly and mixed and mastered by Toneshed Recording Studio! This will be our first official live album! We are working on the artwork at the moment and hope to release it early in 2019.
Goje roetsj en tot in 2019!